Yes, it's possible to build a website – a full-fledged and feature rich website, nonetheless – today without spending a single penny.
You just have to know where to look.
With so many different tools, technology, and different options available on the market today to build a website (almost all of them available free of charge) you're going to have your pick of the litter when it comes time to find technology to help you create your new website.
Pay attention to the details that we include below and you'll have no trouble whatsoever hitting the ground running!
Step 1:
Use free online website hosting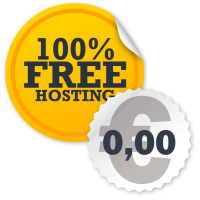 Hosting your website is always going to be the most expensive thing you do when you build a website from scratch all on your own. Unless if you take advantage of free online web hosting, which are widely available nowadays.
There are some strings attached with free website hosting, however, and you need to be sure that you are completely unaware of these shortcomings before you take the plunge.
For starters, you're going to be very limited in the amount of features that you're able to take advantage of that any one particular point in time. Most of the free hosting services out there aren't all that generous when it comes to the technology that they make available to their "customers".
Secondly, you aren't going to be able to take advantage of as much storage space or bandwidth. Free services are loaded with "freeloader" business operators just like you, and limited resources need to be divvied up amongst all of these websites.
Finally, and maybe most importantly, free online website hosting almost always includes somewhat intrusive advertising pieces that you won't ever be able to remove. This is how these companies make these services available and there's really nothing you're going to be able to do about it. But this is not always the case. Carefully read what they offer, and try to find the catch.
Step 2:
Hand code your website or use a CMS like WordPress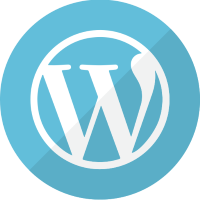 To build your website you aren't going to want to spend hundreds or even thousands of dollars on the services of a professional web designer or developer – nor do you have to.
There are plenty of free online tutorials – including video tutorials on sites like YouTube – that will teach you absolutely EVERYTHING you need to know about hand coding your very own website using the latest tools, technology, and programming languages.
Or, if you are crunched for time – or just want to have a feature rich website up and running and professionally designed for free in about five minutes or so – you'll just want to move forward with a Content Management System (CMS) like WordPress.
Available 100% free of charge, this open source software is the engine behind a significant amount of websites all over the world and it's easy to see why. It's maybe the most flexible, powerful, and feature-rich CMS solution you can leverage today and you'd have to be at least a little bit crazy not to make the most of it.
Step 3:
Piggyback off of blogging platforms and social media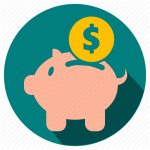 At the end of the day, not spending a penny on your website is going to help you save a mountain of money, but you're still going to need to push traffic to your site or you have wasted your time and your effort.
Make the most of free traffic sources like blogging platforms, free online web forums, and specialty social media. Guest post on other websites, gin up as much traffic as you are able to come and before you know it you'll plenty of cash on hand to grow your online empire no matter what the cost!